4 Types Of Terrible Tenants And What To Do About Them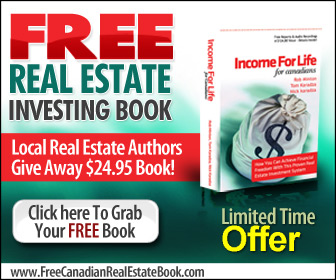 Terrible tenants are inevitable at some point in your real estate investing jouney. They all seem great at first, but it's important to be critical with your criteria. You wouldn't let a stranger into your home, so why let a stranger stay in your rental property? Here are some common issues we are seeing investors have with tenants, and ways to avoid these issues!
Terrible Tenants: The One Who Always Pays Rent Late
When a terrible tenant is late with a payment for the first time, some landlords know deep down, that this might come up again, or that the tenant might miss payments in the future. We've even had landlords call our offices, saying how they wanted to sell their rental property right away because the tenant was a couple of hours late paying their rent.
It's important to not give up easily in cases like this, because home ownership can be so worth it in the long run. Your best option is to be proactive. Set guidelines for the tenant. You are their landlord, not a friend! By doing this, the tenant will know that you as a landlord can't be easily manipulated, giving you an advantage that don't know how to stand their ground in difficult situations.

Terrible Tenants: The One That That Likes To Rent Out Your Property To Other People
Sometimes tenants decide to invest on your own property. They do this by subletting new people to rent your property for generally a short amount of time, like on platforms like AirBnB. Although in some places it's not illegal, if there is no previous communication about this, it could breach the level of trust between you, as the investor, and (what you thought was) your tenant.
Another type of guest that tenants bring in are long term roommates that stay without the landlords knowledge. Don't get us wrong, a friend staying for a couple of days is no big deal, but when their partners or friends decide to stay and help with the main tenants rent without letting the landlord know, there could be quite the problem.
Mainly, this means washrooms will get used more, electricity will get used more, wear and tear of the property will likely happen faster, it might seem like no big deal because the money is being delivered on time, but the expenses rise exponentially by doubling the number of tenants in that residence. 
The best way of avoiding this is by specifying the number of occuments in the rental agreement that would be signed by the tenant. This can help avoid long term 'guests' staying in the property. To avoid the tenant tuning your property into an AirBnB, the best idea is to include a proper notice in the rental agreement stating that the tenant is not permitted to sublet the property without approval from the landlord.
Terrible Tenants: The One That Likes To Break Things
Repairs from regular wear and tear of the property are expected, but the problem arises when the tenant is explicitly destructive to the landlords property. Parties, rowdiness, sometimes these types of doomsday tenants think "It's not my place, so why not?", and this puts landlords in a difficult spot in how to fix this issue.
The best way to avoid tenants like this, is to try and pick them out during the screening process. You can contact their previous landlords to ask them how the tenant cared for the property, if there were any serious damages, and how they left the property. This is a great idea because their experiences may very well be what you experience with that tenant.
Additionally, something we don't see landlords do enough is take pictures of EVERYTHING. The ceiling, the wall near the sink, the wall that's just an inch over… the more pictures you have of the property before the tenant moves in, the better. This will help give legal proof.
Although tenants are not legally required to pay for regular wear and tear damage of the property, if they purposely cause a large amount of damage, documenting the previous condition of the home can help a lot in court.
Terrible Tenants: The One That Argues With The Landlord, The Neighbours And/Or The Roommate
You met with them in person, you did all the necessary screening check, you checked their references, but nothing prepared you for the rampant anger issues of these terrible tenants. It's difficult because this might be hard to read in the initial screening process, but it's important to figure out how even tempered the tenant is. 
The best way to figue out any information on this tenant would be to contant their previous landlords to see if they had any difficulties with the tenant. Although it is important to make the best judgement call, as the previous landlord could have been the one with the anger issues.
Click here for a video on how to deal with tenants!
---
Want More Information?

Here are some choices for you:

CHOICE #1: You can learn more about how to create income for life by clicking here and filling out the form at the bottom of the page. Our free book will be emailed over to you right away. 

CHOICE #2: If you live the the GTHA and are interested in learning how to get more involved in real estate, you can come visit us in-person at our next FREE Real Estate Training class. We take reservations on a first come first served basis, to get more details, click here. Act fast, we have limited seating available!
---
Return to Residential Real Estate Investing by clicking here. 

  Some Cool Free Stuff...
  Step 1:
| | | |
| --- | --- | --- |
| | Grab a free digital copy of our real estate investing book, Income  For Life For Canadians, right here. This book has been downloaded over 22,597 times and has helped hundreds of investors kick-start their investing with simple and straight forward strategies that you can implement right here in Canada. | |
| | |
| --- | --- |
| | You'll also receive our weekly [Your Life. Your Terms.] email newsletter with the latest investing updates and videos. |
---
  Step 2:
| | |
| --- | --- |
| | Free Weekly Investing Videos & Articles: Get the latest updates and join the over 10,000 other Canadians enjoying the weekly [Your Life. Your Terms.] email newsletter. The email is sent out each Thursday. And as a little bonus we'll give a FREE digital copy of the book, Income For Life For Canadians, too! |
Your Life. Your Terms.
---
  Step 3:
| | | |
| --- | --- | --- |
| | Free LIVE Investing Class: Do you live in the Greater Toronto or Golden Horseshoe Area? Come out to our next introductory "Investing in Nice Homes in Nice Areas" Real Estate Class. | |
| | |
| --- | --- |
| | It's 90-minutes and you'll learn a ton - promise!Thousands of investors have now joined us for this class and the feedback has always been amazing. |