Get a FREE Real Estate Investing Tip From Actual Investors...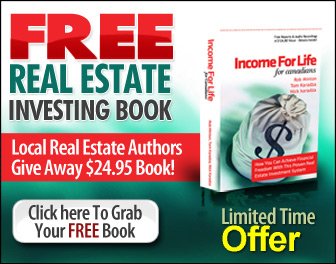 Sometimes the best Free real estate investing tip comes from other investors sharing their stories.

We've put together some audio interviews with real, active, real estate investors right here for you.



Ruben Furtado is an experienced investor and a true expert. He shares a real estate investing tip for every type of situation during his 47-minute interview.
He also explains how he flipped 12 properties and then transitioned to a focus on cash flow investment properties.
Ruben even shares how he filled one of his properties with a tenant 48hrs after closing on the property. You'll be amazed at how quickly Ruben makes decisions and takes action.

Click Here To Listen to Ruben Furtado's Interview


And Ruben doesn't stop. He just completed his latest project with 10,000 square feet of living space.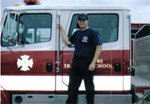 Free Real Estate Investing Tips from Jon Paul Hunt
Jon Paul Hunt had never invested before doing his first Lease Option property in Kitchener, Waterloo, Ontario.
During his 36-minute interview he shares more than one free real estate investing tip.
He explains why he decided NOT to flip a property and why he chose to do a Lease Option instead of a regular rental property.
If there's one thing we've learned over the year's it's that learning from other people increases the speed of our own success.
Jon Paul is super humble... over the last several years he's worked on tens of millions of dollars in investment property and helped himself and many investors successful find cash flowing property.
Take this opportunity to learn from two Canadian investors who have been very busy over the last few years.

Click Here To Access Jon Paul Hunt's Interview with Nick Karadza


To return from this Free Real Estate Investing Tip page to the Real Estate Investing Guide click here.
  Some Cool Free Stuff...
  Step 1:
| | | |
| --- | --- | --- |
| | Grab a free digital copy of our real estate investing book, Income  For Life For Canadians, right here. This book has been downloaded over 22,597 times and has helped hundreds of investors kick-start their investing with simple and straight forward strategies that you can implement right here in Canada. | |
| | |
| --- | --- |
| | You'll also receive our weekly [Your Life. Your Terms.] email newsletter with the latest investing updates and videos. |

---
  Step 2:
| | |
| --- | --- |
| | Free Weekly Investing Videos & Articles: Get the latest updates and join the over 10,000 other Canadians enjoying the weekly [Your Life. Your Terms.] email newsletter. The email is sent out each Thursday. And as a little bonus we'll give a FREE digital copy of the book, Income For Life For Canadians, too! |
Your Life. Your Terms.

---
  Step 3:
| | | |
| --- | --- | --- |
| | Free LIVE Investing Class: Do you live in the Greater Toronto or Golden Horseshoe Area? Come out to our next introductory "Investing in Nice Homes in Nice Areas" Real Estate Class. | |
| | |
| --- | --- |
| | It's 90-minutes and you'll learn a ton - promise!Thousands of investors have now joined us for this class and the feedback has always been amazing. |