Contact Tom & Nick Karadza
Tom Karadza & Nick Karadza work with a select group of clients from across Canada to build wealth investing in real estate throughout the Greater Toronto and Golden Horseshoe areas.
To learn more about their investing approach you can request a FREE digital copy of their book, Income For Life for Canadians, by clicking here or attend one of their Real Estate Investing classes in their Oakville, Ontario offices.
They also publish a weekly Real Estate Investing Newsletter available by clicking here and a monthly Real Estate Investing and Wealth Building newsletter exclusively for their clients.
You can also keep track of them by visiting their new Canadian Real Estate Investing Blog.

Tom and Nick have co-founded a local real estate brokerage focused exclusively on real estate investing. They named it Rock Star Real Estate Inc. with this vision in mind: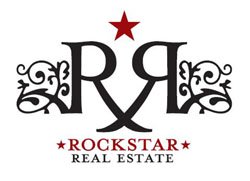 You invest in Real Estate to help create your ideal lifestyle.
Your "Rockstar Life".
Whether that's up at the cottage reading a book by the lake or spending summers in a Tuscan villa or flying to L.A. for a weekend gateaway. Whatever your "Rockstar Life" is to you.
Your Life. Your Terms.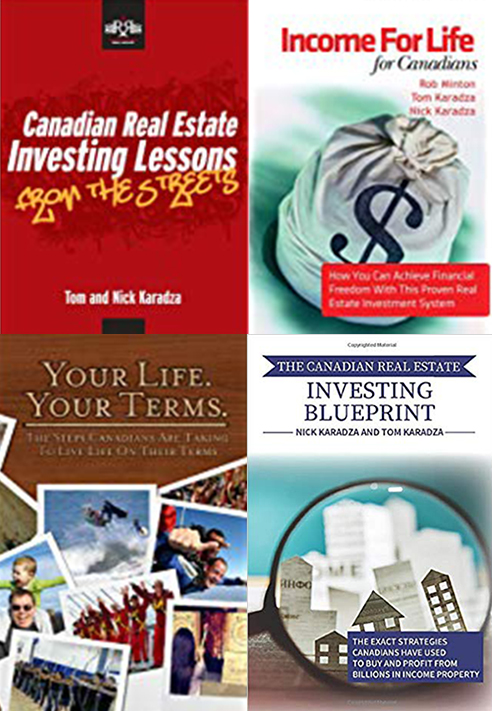 Using real estate lingo, Nick is the "Broker of Record" and Tom Karadza is a "Broker" with Rock Star Real Estate Inc. in Burlington, Ontario.
There is now an elite team that works side-by-side along with them.
They have also have 4 published books now available on Amazon.com by clicking here, all of these books, written by Tom and Nick Karadza are full of tips, stories, tactics and strategies for Canadian investors.


The Your Life! Your Terms! Show
Over the years since starting Rock Star Real Estate, Tom and Nick have learned so many valuable lessons that have been helping them live life on their own terms. On this podcast, Tom and Nick chat real estate, business building, the economy, nutrition, fitness and anything else to help us all live life on our own terms.
Tom and Nick love hearing from their readers. They are available, schedule permitting, for speaking, seminar engagements, and consulting.  To contact them regarding any of these matters it is best to write or fax.
You may write to them at:
418 Iroquois Shore Rd Suite 103
Oakville, ON
L6H 0X7
or FAX: 905-338-2727.
Their office phone number is 905-338-6964
Do You Have A Real Estate Investing Question For Us?
We have a page on this website where you can submit a real estate investing question to us.
Click here to visit the page on this website you can use to submit your real estate investing question to Tom & Nick....
For Other Inquiries...
Use this Contact Form for general inquiries, media inquiries and speaking inquiries...
  Some Cool Free Stuff...
  Step 1:
| | | |
| --- | --- | --- |
| | Grab a free digital copy of our real estate investing book, Income  For Life For Canadians, right here. This book has been downloaded over 22,597 times and has helped hundreds of investors kick-start their investing with simple and straight forward strategies that you can implement right here in Canada. | |
| | |
| --- | --- |
| | You'll also receive our weekly [Your Life. Your Terms.] email newsletter with the latest investing updates and videos. |

---
  Step 2:
| | |
| --- | --- |
| | Free Weekly Investing Videos & Articles: Get the latest updates and join the over 10,000 other Canadians enjoying the weekly [Your Life. Your Terms.] email newsletter. The email is sent out each Thursday. And as a little bonus we'll give a FREE digital copy of the book, Income For Life For Canadians, too! |
Your Life. Your Terms.

---
  Step 3:
| | | |
| --- | --- | --- |
| | Free LIVE Investing Class: Do you live in the Greater Toronto or Golden Horseshoe Area? Come out to our next introductory "Investing in Nice Homes in Nice Areas" Real Estate Class. | |
| | |
| --- | --- |
| | It's 90-minutes and you'll learn a ton - promise!Thousands of investors have now joined us for this class and the feedback has always been amazing. |