Analyzing a Tenant Reference Letter: How to Read Between the Lines to Ensure Great Tenants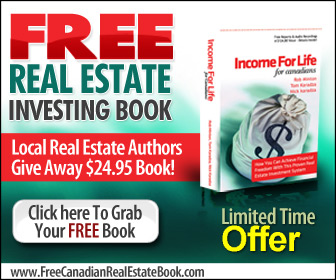 You're reviewing a tenant reference letter. It seems to be good, but how do you know? There are small details that sometimes people miss when they're analyzing a tenants reference letter. We want to go through what to look out for once you get to this stage in filling your property…
1. Overall Presentation of the Tenants Reference Letter
Take this one with a grain of salt because this is more a reflection on the landlord than it might be on the tenant. 
The main thing to pay attention to is that it's coherent. Does this landlord seem like they could give a good reference if they want? Does the letter look confident and concise? This can be through having the date and address in the top of the letter, followed by a greeting a points that a broken up through paragraph sections. 
Does the letter look like it is written by an experienced landlord, or does it look like it was made up to make the tenant look good? It's never good to get a fake reference, but be sure that this landlord is speaking your language, it's not as easy for others to pick it up!
2. Tone of the Tenants Reference Letter
We've seen a lot of investors in this boat. They aren't too fond of their tenant because of late payments or slow response rate, and they would do anything to get the tenant out of their property. This can even be through giving a 'good' tenant reference letter when they are trying to get them to move out. 
This is why it's very important to 'read between the lines' when looking at these letters. For example, the previous landlord can say "He let me know about any late payments ahead of time" Uh oh, see that? Late payments. In the grand scheme of things, a late payment is a late payment whether you were notified or not. 
3. Accuracy of the Tenants Reference Letter
This is something that can be easily missed when looking at a tenant reference letter. Any discrepancies between the letter and the tenant can show a lot about how truthful the tenant is being.
For example, the tenant can say they lived in their last residence for a year, while their landlords reference states 6 months. This is a bigger deal than you would think, because it shows that not only is the tenant quick to jump ship and let the landlord scramble for a new tenant, but it also shows how truthful they are.
Additionally, they could be lying about family members, pets, and much more! Although it is never just to reject someone based on family members, having inaccuracies in their application can be indicative of if they will lie to you or not when you're they're landlord. Be cautious!
4. Does it Look Like a Generic Tenant Reference Letter?
If you google, "tenant reference letter example" is the first one that comes up similar to the one you received from your prospective tenant? Although some landlords take the 'googling' method into writing their letters, when everything in the letter is word or word the same, it can cause some suspicion.
Reference letters can seem very generic sometimes, but there is always one component to help the prospective tenant stand out. Make sure the letter seems like it was written by an actual landlord rather than something pulled from online!
There you have it…
4 things to look out for when analyzing a tenant reference letter. These are not fundamental rules that need to be followed, but they are things that can be helpful if you are new to real estate investing or have had a series of bad tenants and you're trying to break the pattern. 
---
Want More Information?

Here are some choices for you:

CHOICE #1: You can learn more about how to create income for life by clicking here and getting access to Rock Stars newest reports 

CHOICE #2: If you live the the GTHA and are interested in learning how to get more involved in real estate, you can come visit us in-person at our next FREE Real Estate Training class. We take reservations on a first come first served basis, to get more details, click here. Act fast, we have limited seating available!
---
Return from Reviewing Tenant Reference Letters to the Real Esate Investing Guide by clicking here. 

  Some Cool Free Stuff...
  Step 1:
| | | |
| --- | --- | --- |
| | Grab a free digital copy of our real estate investing book, Income  For Life For Canadians, right here. This book has been downloaded over 22,597 times and has helped hundreds of investors kick-start their investing with simple and straight forward strategies that you can implement right here in Canada. | |
| | |
| --- | --- |
| | You'll also receive our weekly [Your Life. Your Terms.] email newsletter with the latest investing updates and videos. |
---
  Step 2:
| | |
| --- | --- |
| | Free Weekly Investing Videos & Articles: Get the latest updates and join the over 10,000 other Canadians enjoying the weekly [Your Life. Your Terms.] email newsletter. The email is sent out each Thursday. And as a little bonus we'll give a FREE digital copy of the book, Income For Life For Canadians, too! |
Your Life. Your Terms.
---
  Step 3:
| | | |
| --- | --- | --- |
| | Free LIVE Investing Class: Do you live in the Greater Toronto or Golden Horseshoe Area? Come out to our next introductory "Investing in Nice Homes in Nice Areas" Real Estate Class. | |
| | |
| --- | --- |
| | It's 90-minutes and you'll learn a ton - promise!Thousands of investors have now joined us for this class and the feedback has always been amazing. |