Calculating Real Estate Return on Investment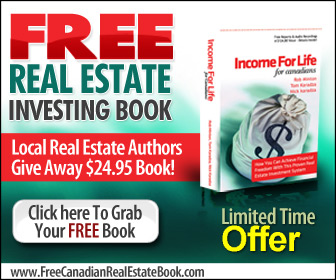 Real estate return on investment (ROI) is the term used to see how much money you have made after the deduction of your costs in an investment property. This is a great way to see how effective your investments have been and lets you know how you should be investing in the future. In other words, it's a great way of knowing if you made a good real estate investment or not.

Being able to calculate your ROI for your real estate investment property can be difficult because there are so many factors to take into account, and especially because it is really dependent on the investor what expenses to take into account and what to leave out from the final calculation.
The traditional formula for ROI is as follows:
ROI = Annual Return / Cost of Investment
What is considered a good ROI for a rental property?
This is a hard question to answer because there are so many factors that need to be taken into account. Location, property type, the properties condition… the list goes on. Some of the factors to take into account when you're trying to calculate your real estate return on investment are debt (mortgage), taxes, rehabilitation for the property, insurance, equity and of course rental income.
Let's go through an example…
Let's assume you have just bought a home in St. Catharines for $500,000, paid $15k in fix ups and other fees and are currently charging your tenants $2,400 in rent.
ROI= (12x2,400) / (500,000 + 15,000) x 100

ROI = 28,800 / 515,000 x 100

ROI= 5.6%

I bet you're wondering what this means. Well when an investor is looking at their ROI, they generally tend to think anything at or above 15% is considered a good return on investment. If the investor is using a mortgage, their return on investment for their rental property will definitely be a larger percentage, because there will be less costs associated.
How is real estate return on investment calculated in terms of equity generated?
Property values are constantly changing. Investors in the GTHA have seen great growth and one of the main factors encouraging them to invest in real estate is generating equity. The more equity that is generated means that these investors can use that ROI to invest in more properties and grow their portfolio. A great way to calculate this is by using this formula. 
ROI = Equity / Cost
For example, let's say an investor bought a house for $500k and made $30k of renovations. The property is now worth $575k this means that you built $45k in equity. When plugged into the equation, we get 8.5%.
There you have it, how to look at real estate return on investment. For more information on this and other real estate related material, be sure to check out our free reports on www.RockStarInnerCircle.com/reports.
---
Want More Information?

Here are some choices for you:

CHOICE #1: You can learn more about how to create income for life by clicking here and filling out the form at the bottom of the page. Our free book will be emailed over to you right away. 

CHOICE #2: If you live the the GTHA and are interested in learning how to get more involved in real estate, you can come visit us in-person at our next FREE Real Estate Training class. We take reservations on a first come first served basis, to get more details, click here. Act fast, we have limited seating available!
---
Return from Real Estate Return on Investment to the Real Esate Investing Guide by clicking here. 

  Some Cool Free Stuff...
  Step 1:
| | | |
| --- | --- | --- |
| | Grab a free digital copy of our real estate investing book, Income  For Life For Canadians, right here. This book has been downloaded over 22,597 times and has helped hundreds of investors kick-start their investing with simple and straight forward strategies that you can implement right here in Canada. | |
| | |
| --- | --- |
| | You'll also receive our weekly [Your Life. Your Terms.] email newsletter with the latest investing updates and videos. |
---
  Step 2:
| | |
| --- | --- |
| | Free Weekly Investing Videos & Articles: Get the latest updates and join the over 10,000 other Canadians enjoying the weekly [Your Life. Your Terms.] email newsletter. The email is sent out each Thursday. And as a little bonus we'll give a FREE digital copy of the book, Income For Life For Canadians, too! |
Your Life. Your Terms.
---
  Step 3:
| | | |
| --- | --- | --- |
| | Free LIVE Investing Class: Do you live in the Greater Toronto or Golden Horseshoe Area? Come out to our next introductory "Investing in Nice Homes in Nice Areas" Real Estate Class. | |
| | |
| --- | --- |
| | It's 90-minutes and you'll learn a ton - promise!Thousands of investors have now joined us for this class and the feedback has always been amazing. |