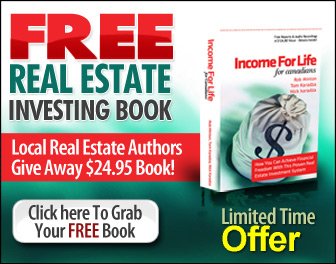 Why would someone rent to own a home from you? In other words, why would someone sign a lease agreement with an option to purchase for a set price a few years from now?
People can get their heads around renting, but if someone has the money for a down payment (or an upfront option payment) why would they rent to own and not go the conventional route of simply purchasing the home? 
From our experience, most people looking to rent to own are people who have money, but they don't have the credit to purchase a home at that time. They are looking to get into a family home, something nicer and in a better area than a lot of traditional rentals. They want to be able to treat the home as their own, (which is great news for a landlord as people typically treat their own house a lot better than a rental property). The 2-3 lease period, prior to the buyout option will give them time to get their credit score up to a point where banks will qualify them for a mortgage. 
Now you may be thinking that you don't want to rent to someone with bad credit, but bad credit doesn't necessarily mean they're going to be a bad tenant. There are things to look for though.
The first question to ask is if this is a trend, or if they had a one-off situation that hurt their credit score, but they are otherwise financially stable. There are a few main reasons someone can face poor credit, or end up facing bankruptcy.  
Personal bankruptcy
Business bankruptcy that has affected them personally because loans were personally guaranteed
Divorce
Non-disclosure of income to the Canadian Revenue Agency (we've seen this many times with seasonal workers in trades like roofing and outdoor construction)
If someone has declared bankruptcy more than once, it may be pattern behaviour, but if someone's business hit hard times that could be a one-off case and they could end up being a perfect tenant. Also, while divorce doesn't directly affect credit, finances can get tied up during the divorce process, temporarily resulting in missed payments, which would hurt credit scores. Again, this is more often a one off case, and not necessarily a trend of being financially irresponsible.
It comes down to using your own judgment.
Many good people have had an event in their lives that left them with low credit scores.
There are a few characteristics that make for the ideal tenant for a Lease / Option property:
Are stable in their lives and in their jobs.
Have the financial ability to pay monthly rent.
Will appreciate and care for the home (the best sign for this is by examining their level of their excitement for the property).
Many times, but not always, the best tenants for Lease/Options are 1st time homebuyers.
Have a desire to own a home but can't get lending from a bank.
Can't raise money for a down payment because of recent personal or business events (but have the ability to save).
Looking to improve their situation in life.
There isn't a mold for the perfect tenant, and you're not going to get someone that checks every box, but it comes down to a balance of facts and "gut feeling."
The facts to look for are:
What is their income level? And how long have they been generating that amount of income?
We want to "think like the bank" in these situations.
Here in Ontario, it's normal for 50% of a tenant's income to go towards housing. Although that's fine and dandy we still want to use a more conservative percentage when looking at how much of their monthly income will be used for rent.
So if we can see that a tenant would only be using 30% - 33% of their income towards the monthly rent we feel good about their ability to pay on a regular basis.
This 30% - 33% ratio is the same one used by many financial institutions when qualifying people for a mortgage (again, we want to think like the bank).
Often our lease/option homes are so nice and well located that we'll have tenants who clearly cannot afford the property fill out applications. Rent to own properties aren't for everyone. It takes financial commitment.
We feel it's our duty to inform them of our concerns with their ability to pay rent. It's much easier to have that talk upfront than to have them sign a lease and then not be able to afford the rent only a few months later.
You're looking for good income and poor credit.
Many good people are walking around in these situations and it's a pleasure to be able to help them.
Again, to summarize why someone would be interested in renting a property from you using a Lease with an Option to buy the property:
They can move their family into a good home in a good area immediately. As a parent, this is often the most important factor involved.
They receive time to fix their credit and generate new and better credit references.
They have the pride of "home ownership."