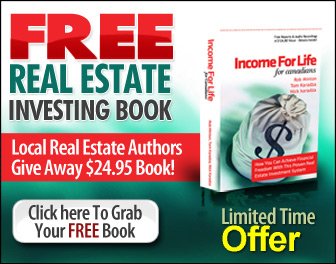 Some of best real estate investing courses have always covered these important topics:
Net Operating Income
Net Operating Income is commonly used to analyze real estate investments and it's really very straightforward.
Net Operating Income = Gross Operating Revenue (minus vacancy and collection losses) - Operating Expenses (excluding debt service and taxes)
Now, a few accountants in the room may start tweaking this a little bit to include depreciation and/or Non-Operating income but for most purposes the above formula is accepted as standard. This is the way it's covered in many investing courses.
So in residential real estate investments, you determine a property's Net Operating Income by taking the Revenue and subtracting the Expenses.
Revenue will typically be generating by the rent on the property and perhaps any other income (like renting out parking spaces separately or having coin operating laundry machines on site).
And expenses will be things like advertising, insurance, property taxes, maintenance, any property management and utilities (if you are paying for them instead of the tenant).
So if you have a home you are renting out for $1,650/month and your tenant is paying the utilities your monthly expenses may include things like insurance and property taxes. Let's say that comes to $275/month.
So your annual Net Operating Income would be:
Operating Income..........................$1650 x 12
Operating Expenses........................- $275 x 12
Net Operating Income......................= $16,500/year
Different real estate investing courses will have you can fine tune these numbers with vacancy ratios and other minor expense but the above gives you a quick example of Net Operating Income.
An important note, your debt service (or mortgage payments) are not included in Net Operating Income calculations.
More From Real Estate Investing Courses
Capitalization Rates
Capitalization Rates are used quite often in larger real estate investments. It's an attempt to look how fast the property will pay for itself. We've spent entire days in real estate investing courses on this topic alone.
In North American the most often used formula for this is:
Net Operating Income / Cost or Value of the Property = Capitalization Rate
Many first time investors search out for properties that have a capitalization rate of 10% or higher. In the largest cities, the reality is that for larger investment properties like apartment buildings it's difficult to find anything above 7%.
There is currently a lot of demand for such properties and investors are willing to take 7% or even lower capitalization rates on these.
Here's an example. If a property produces $50,000 in Net Operating Income (or positive cash flow) and the cost of the property was $500,000.
$50,000 / $500,000 = .1 or 10% Capitalization Rate
The property will pay for itself in 10 years.
If you want to read more check out the Wikipedia article on capitalization rates here.


Return from Key Numbers in Real Estate Investing Courses to the Real Estate Investing Guide here.



  Some Cool Free Stuff...
  Step 1:
| | | |
| --- | --- | --- |
| | Grab a free digital copy of our real estate investing book, Income  For Life For Canadians, right here. This book has been downloaded over 22,597 times and has helped hundreds of investors kick-start their investing with simple and straight forward strategies that you can implement right here in Canada. | |
| | |
| --- | --- |
| | You'll also receive our weekly [Your Life. Your Terms.] email newsletter with the latest investing updates and videos. |

---
  Step 2:
| | |
| --- | --- |
| | Free Weekly Investing Videos & Articles: Get the latest updates and join the over 10,000 other Canadians enjoying the weekly [Your Life. Your Terms.] email newsletter. The email is sent out each Thursday. And as a little bonus we'll give a FREE digital copy of the book, Income For Life For Canadians, too! |
Your Life. Your Terms.

---
  Step 3:
| | | |
| --- | --- | --- |
| | Free LIVE Investing Class: Do you live in the Greater Toronto or Golden Horseshoe Area? Come out to our next introductory "Investing in Nice Homes in Nice Areas" Real Estate Class. | |
| | |
| --- | --- |
| | It's 90-minutes and you'll learn a ton - promise!Thousands of investors have now joined us for this class and the feedback has always been amazing. |