People Who Hate Your Property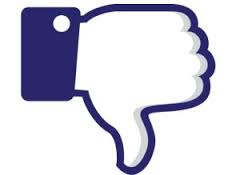 Imagine holding an open house for your Rent To Own property (or traditional rental property for that matter) and someone going through the property just doesn't like it. Maybe it's too small, or too dark, or has too much carpet, or any other list of problems.
At first, you may feel insulted, we sure did when we started showing properties. While they may be legitimate reasons why the property isn't right for them, it can still feel personal, after all this is a property you worked hard to find and purchase.
Let's make this picture even more embarrassing… You have Joe reading you the lists of problems he has with the property but you also have Tom, Dick, and Sally all going through the property at the same time. Suddenly these potential tenants may start seeing problems they hadn't considered before. We've had people flat out tell us the home is awful in earshot of other would-be tenants. It can be awkward and bad for business.
It's important to point out that we invest in nice homes in nice areas – so looking back we really had nothing to be embarrassed about.
But when we were first starting out filling properties we really didn't know what to expect. 
Now we understand that a certain percentage of people aren't going to like the property even if the walls were lined with gold!
Customer service may not be the most delightful part of the job, but it's a reality of the business that can' be ignored.
One day we had someone quickly leave one of our showings with clearly zero interest in the property. We could have brushed it off but instead we went after this person and asked them this magic question that changed how we fill homes:
"If you don't like this property what is it that you're looking for?"
When they told us what they needed we then asked if we went off together and found a home that better fit their needs would they want to "Rent-to-Own" it from us. 
Obviously, they did.
By showing genuine curiosity, and letting them know that we actually care about getting then into the right property, we were able to build a relationship and work with them. 
What was a negative situation a few minutes ago has now turned into a very positive situation.
This has a few big benefits:
We can buy another property knowing we have a tenant for it on Day 1.  This gives you incredible piece of mind when buying an investment property.


We still focus on "good homes in good areas," so if the tenant wanted something that didn't fit our criteria we steer them towards something that does.


There is no vacancy period.  As soon as we close on the property we have our tenant lined up ready to move in.
With all these benefits people have asked us why would we ever buy a property without having the tenant for it first.
Here's the answer:
We'd love to get the tenant before we ever purchased a property. It'd be great for business, but in our experience it's a lot easier to build trust with potential Rent To Own tenants when we've already met them at one of our properties.  
It is possible to advertise and find new tenants that way, it's just not something we're fans of.
On the flip side, once you start owning a few properties and your name gets around that you're an investor who will buy properties, you'll have tenants calling you. 
It's a beautiful thing! 
Return from Rent To Own Housing page to the Real Estate Investing Guide by clicking here.

  Some Cool Free Stuff...
  Step 1:
| | | |
| --- | --- | --- |
| | Grab a free digital copy of our real estate investing book, Income  For Life For Canadians, right here. This book has been downloaded over 22,597 times and has helped hundreds of investors kick-start their investing with simple and straight forward strategies that you can implement right here in Canada. | |
| | |
| --- | --- |
| | You'll also receive our weekly [Your Life. Your Terms.] email newsletter with the latest investing updates and videos. |

---
  Step 2:
| | |
| --- | --- |
| | Free Weekly Investing Videos & Articles: Get the latest updates and join the over 10,000 other Canadians enjoying the weekly [Your Life. Your Terms.] email newsletter. The email is sent out each Thursday. And as a little bonus we'll give a FREE digital copy of the book, Income For Life For Canadians, too! |
Your Life. Your Terms.

---
  Step 3:
| | | |
| --- | --- | --- |
| | Free LIVE Investing Class: Do you live in the Greater Toronto or Golden Horseshoe Area? Come out to our next introductory "Investing in Nice Homes in Nice Areas" Real Estate Class. | |
| | |
| --- | --- |
| | It's 90-minutes and you'll learn a ton - promise!Thousands of investors have now joined us for this class and the feedback has always been amazing. |