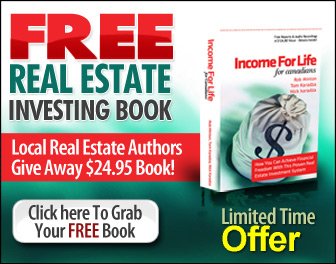 It's easy to get caught up in multiple offers. You might offer too much, or offer too little because you feel too pressured, or maybe you just walk away because you don't like the idea of competing. All of these thoughts are normal for buyers trying to compete in a multiple offer situation.
Here's how we walk through figuring out the best offer to submit.
First of all, don't panic. Knowing that you're going to be in a multiple offer situation can be stressful, as you don't want to lose the home but also don't want to feel you were forced to pay too much. In most cases, the other buyers are feeling the same way. Take a step back and assess the situation. Going into multiple offers with a clear head is always best.
Although a lot of properties will sell for over asking price, not all of them do. So, don't let that scare you away from still moving forward with an offer. You never know what a seller will accept until you try, and you never know what the other buyers will offer, so what's the harm in putting in an offer. The worst they can say is, "No!"
Price does play a large factor in coming out on top in multiple offers so, know the market. Rely on your agent to help you make an educated decision, not an emotional one.
You also want to put some value on your time too. If you're battling in your head over $2-3k on an offer price, ask yourself if going out on the road a few more times in search of another property is worth the extra $13 a month it will cost you in mortgage carrying costs. 
Time is money.
As investors, there is always a ceiling when it comes to the purchase price. Before putting in an offer, you need to know what your expenses will be and what's a realistic income from the property. Once you figure that out, you'll easily be able to figure out what your top dollar is for the house. And, once the offers start to go over that ceiling, the numbers just don't work and the property no longer makes sense as an investment.  
We can't compete against a young couple that is so emotionally attached to the home that they are willing to pay anything for it. Once the numbers don't work, as an investor, walk away. 
You will always have a price cap in place and have to leave emotion aside. After all, this is a business, and you're in it to make money.
Be confident in the offer you submit. If you submit the best offer you can, then you won't be disappointed even if you lose by $1,000.
The way we look at it, if it's not this property today, you'll be able to find another one that meets your criteria next week.
Conditions play a big role in multiple offers. The more firm your offer is, meaning the fewer conditions you have, the stronger it will be to the seller. The top 2 conditions being financing and home inspection.  
Ideally, it would be nice to offer no conditions, but that's not always an option, or you may not feel comfortable with that.
One method we've used to strengthen our offer, without completely removing the conditions, is tightening the time frame from 5 business days to 3 business days.
Another option is to talk with your mortgage broker in advance to get their opinion on not including a finance condition. If they have no problem with it, then that's another way to increase the strength of your offer. That being said, never remove the financing condition if you are not sure.
Looking to avoid the home inspection clause? Consider a pre-home inspection. Some listings may hold offers until a certain date, which allows you time to go into the property before the presentation date and do a home inspection. 
This gives you the ability to remove the condition from your offer and will inform you of any issues the home may have, which could eat up your profits. The risk to this is that after doing the inspection and spending $400-$500, you still may not win the home. 
I would rather lose $500 and know what I am getting into, rather than purchasing a home for $300,000 blindly and have a ton of issues once I take possession.
There are two final strategies to consider in attempts to make your offer stronger amongst the others. Typically, a deposit of anywhere from $2-5k is required upon acceptance of an offer, but why not increase your deposit? 
This is what we've done in several successful property purchases. If the listing requests $5,000, you could choose to submit $10,000. This can show the sellers more commitment to the home on your part.
Lastly, an item that can be just as important as the purchase price is the closing date. Some sellers may need a specific closing date due to the closing of another purchase. The more willing you are to match a seller's closing date, the better your offer will look. This is a huge advantage as an investor.
Since you are not moving into the home, you can close in 2 weeks or 5 months. We've had properties with a 120-day close, which was no issue for us as we know it's a fantastic property and willing to wait for it.
Hopefully, these little tips help to guide you the next time you face a multiple offer situation... and better yet, here's hoping you win the home! 
  Some Cool Free Stuff...
  Step 1:
| | | |
| --- | --- | --- |
| | Grab a free digital copy of our real estate investing book, Income  For Life For Canadians, right here. This book has been downloaded over 22,597 times and has helped hundreds of investors kick-start their investing with simple and straight forward strategies that you can implement right here in Canada. | |
| | |
| --- | --- |
| | You'll also receive our weekly [Your Life. Your Terms.] email newsletter with the latest investing updates and videos. |

---
  Step 2:
| | |
| --- | --- |
| | Free Weekly Investing Videos & Articles: Get the latest updates and join the over 10,000 other Canadians enjoying the weekly [Your Life. Your Terms.] email newsletter. The email is sent out each Thursday. And as a little bonus we'll give a FREE digital copy of the book, Income For Life For Canadians, too! |
Your Life. Your Terms.

---
  Step 3:
| | | |
| --- | --- | --- |
| | Free LIVE Investing Class: Do you live in the Greater Toronto or Golden Horseshoe Area? Come out to our next introductory "Investing in Nice Homes in Nice Areas" Real Estate Class. | |
| | |
| --- | --- |
| | It's 90-minutes and you'll learn a ton - promise!Thousands of investors have now joined us for this class and the feedback has always been amazing. |