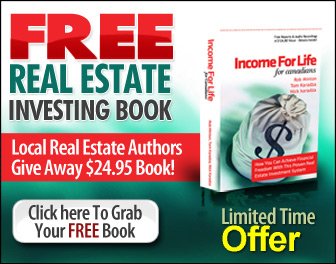 If you're like most investors you have more on the go than just your properties.
When you started out, taking care of a few properties was manageable. But whether it's a growing family, responsibilities at work, a new business, or anything else that life throws at you, there may come a time when it starts to make more sense to have someone else manage your real estate investments.
This is where property managers come in.
From experience, we can tell you it can be a tough job. Most often it involves being reactive to things, so there is limited planning which can be done to avoid the next 'urgent' issue that comes up.
Although a good property manager can be hard to find, which is the case in many professional fields, they do exist.
Here are a few things you want to keep in mind when making your decision.
1 Have an Interview
This is the most important part of the process, and the most overlooked.
Even if you have had a PM referred to you by multiple people, it is still worth understanding how they work.
What is their process to deal with repair issues?
What about unreasonable tenant requests?
How do they advertise and show vacancies?
How do they communicate with you?
There are a number of questions you can ask as long as you are being respectful of their time as well. So either book a time to speak to them or be up front when the conversation begins so you don't catch them in the middle of something else.
We would quickly pass by any PM who is not willing to go through this process with us.
2 Do They Live Up To Their Word?
Did you book a time to speak and they weren't available?
Were you promised some follow-up documents that never arrived?
Things like this are a sign of potential gaps in the way they handle things moving forward.
A successful property manager will have to be incredibly organized so indications that they aren't on top of things is a cause for concern.
No one is perfect and some things may slip on occasion, but if from the beginning there are multiple things missed, you will have to make a judgment call whether or not it is likely to happen again.
3 Reporting Expectations
This is a good conversation to have up front.
What are you expecting as far as a property update and how often? Does it align with what is offered?
Ensuring you're on the same page will save you frustration in the future.
Most PMs don't offer much in the way of reporting.
From our experience, there was a lack of good software packages to handle different expectations, or even any at all. So it can be a battle on the PM side.
Be reasonable with your requests as well, asking them for too much reporting takes them away from what they do best, the management.
4 Number of Properties Under Management
If the PM you are using is a one-man business managing 100 single-family properties, what do you think his service is like?
Chances are it isn't the best, or it is headed that way.
Use your judgment in what you think is reasonable, but if they are managing a lot of units or properties well, they likely have a team around them.
Gaining an understanding of how their business is structured matters a lot. The most successful people in any field have a good team.
5 Types of Strategies They Use
There are definitely different management strategies needed for different investing tactics.
What works on a single-family rental may need to be changed for a multi-unit, or it could fail drastically with a student property.
It is extremely important to know how much experience that PM has with the exact strategy you are using. If possible, find someone who specializes in the area you are looking for.
6 Price
This could almost be excluded from the list.
Although price is a factor, as long as it is not completely unreasonable, it is a minor concern to us.
This is someone who is going to manage an investment worth hundreds of thousands of dollars, and could also help make you a similar amount of profit.
Paying a little more money to have the right person doing the work should be a non-issue.
Focus on finding the right PM first and then factor this into the equation.
Some investors will choose to manage properties themselves, but if you ever reach a point where you are looking to hand over responsibilities to someone else, these steps are a good start.
Then it's just up to you to manage the manager!
  Some Cool Free Stuff...
  Step 1:
| | | |
| --- | --- | --- |
| | Grab a free digital copy of our real estate investing book, Income  For Life For Canadians, right here. This book has been downloaded over 22,597 times and has helped hundreds of investors kick-start their investing with simple and straight forward strategies that you can implement right here in Canada. | |
| | |
| --- | --- |
| | You'll also receive our weekly [Your Life. Your Terms.] email newsletter with the latest investing updates and videos. |

---
  Step 2:
| | |
| --- | --- |
| | Free Weekly Investing Videos & Articles: Get the latest updates and join the over 10,000 other Canadians enjoying the weekly [Your Life. Your Terms.] email newsletter. The email is sent out each Thursday. And as a little bonus we'll give a FREE digital copy of the book, Income For Life For Canadians, too! |
Your Life. Your Terms.

---
  Step 3:
| | | |
| --- | --- | --- |
| | Free LIVE Investing Class: Do you live in the Greater Toronto or Golden Horseshoe Area? Come out to our next introductory "Investing in Nice Homes in Nice Areas" Real Estate Class. | |
| | |
| --- | --- |
| | It's 90-minutes and you'll learn a ton - promise!Thousands of investors have now joined us for this class and the feedback has always been amazing. |