How to get Involved in Passive Real Estate Investing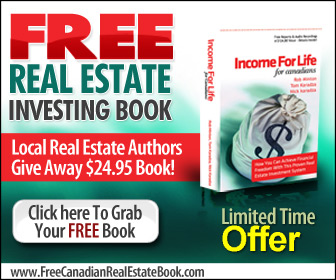 First let's define what Passive Investing is…
Passive Real Estate Investing is a way for investors to get involved in the real estate market without having to actively take a role in consistently every step. This is a great way to avoid stress, generate a regular income and let you live life on your own terms.
How do You make Passive Income from Passive Real Estate investing?
There are various ways to make passive income in real estate, it's about what kind of passive real estate investing strategy works for you. There's something for everyone! Either way, the over-all goal in passive income is to help you live the life you want to live without having to worry about the fine details.
The best way to generate passive real estate investing income is to invest in long term rentals, and we mean multiple rentals. This way there is always a stream of income and you aren't only relying on one tenant for cash flow.
By having a good property management team, they will be able to ensure you have quality tenants at all times and save you the pain of searching for new tenants every time one decides to leave.
Who Should be Getting Involved in Passive Real Estate Investing?
Those who are knowledgeable about the market: To generate passive real estate investing income, it is important to know what areas are up and coming, as buying a property right before it booms will not only help your monthly cash flow, but also your long term property value.
Those who know how to build a successful and trustworthy team: To get involved in passive real estate investing, you need to have people that support you and have your best interest at heart. Whether it's a lawyer, broker or property manager, work with people and professionals you have experience with, it will make it easier for you to stand back and let the magic happen.
Those who understand when a problem is not part of their expertise, and seek help from a professional to get the job done!:  Be careful that you don't consider yourself a jack of all trades (a lot of the time they're a master of none!). Know where it could be helpful to you in the sake of time and money to get help from a professional.
---
Is there a network to help me generate passive real estate?
Here are some choices for you:
CHOICE #1: You can learn more about how to create income for life by clicking here and filling out the form at the bottom of the page. Our free book will be emailed over to you right away. 
CHOICE #2: If you live the the GTHA and are interested in learning how to get more involved in real estate, you can come visit us in-person at our next FREE Real Estate Training class. We take reservations on a first come first served basis, to get more details, click here. Act fast, we have limited seating available!
---
Return from Passive Real Estate Investing to the Real Estate Investing Guide by clicking here. 
  Some Cool Free Stuff...
  Step 1:
| | | |
| --- | --- | --- |
| | Grab a free digital copy of our real estate investing book, Income  For Life For Canadians, right here. This book has been downloaded over 22,597 times and has helped hundreds of investors kick-start their investing with simple and straight forward strategies that you can implement right here in Canada. | |
| | |
| --- | --- |
| | You'll also receive our weekly [Your Life. Your Terms.] email newsletter with the latest investing updates and videos. |
---
  Step 2:
| | |
| --- | --- |
| | Free Weekly Investing Videos & Articles: Get the latest updates and join the over 10,000 other Canadians enjoying the weekly [Your Life. Your Terms.] email newsletter. The email is sent out each Thursday. And as a little bonus we'll give a FREE digital copy of the book, Income For Life For Canadians, too! |
Your Life. Your Terms.
---
  Step 3:
| | | |
| --- | --- | --- |
| | Free LIVE Investing Class: Do you live in the Greater Toronto or Golden Horseshoe Area? Come out to our next introductory "Investing in Nice Homes in Nice Areas" Real Estate Class. | |
| | |
| --- | --- |
| | It's 90-minutes and you'll learn a ton - promise!Thousands of investors have now joined us for this class and the feedback has always been amazing. |